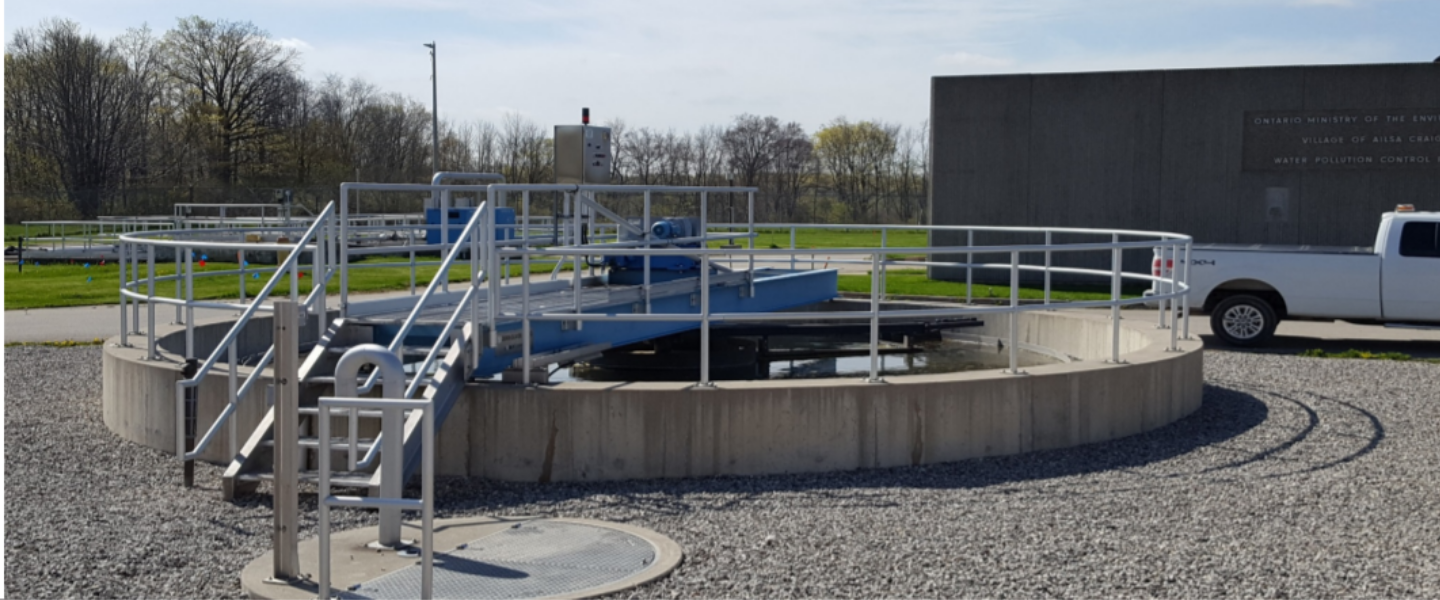 Bulk Water Station
Ailsa Craig Bulk Water Station is located at 4688 West Corner Drive, north of the town of Ailsa Craig at the new Water Tower site. Customers must first register with the Municipality prior to using the Bulk Water Station. Registration can be completed at the Municipal Office at 229 Parkhill Main Street, Parkhill. Once registered, customers will be provided with a key fob that will allow them to use the bulk water station.
Please contact the Municipality at 519-294-6244 ext. 219 to arrange your first use of the station.
Instructions for use of Bulk Water Station
Help Conserve Water
Dear Residents,
We need your help in conserving water and maintaining the efficiency of our municipal water system. Please keep a watchful eye and promptly report any potential water service leaks occurring on municipal property, in ditches, front lawns, and other public areas. Your vigilance plays a vital role in preserving our valuable water resources.
To ensure an accurate assessment of our water infrastructure, we kindly request your assistance in identifying the following signs of water service leaks:
Persistent Wet or Damp Areas: If you notice constant wetness or damp patches on streets, sidewalks, parks, or other public areas, it could be an indication of a hidden water leak.
Unusual Pools of Water: Keep an eye out for standing water or pools forming in unexpected locations, such as ditches, roadways, or common areas, without an apparent source.
Flowing Water in Unattended Areas: Report any instances of water flowing from pipes, hydrants, or valves that seem to be unattended or not in use.
Sinkholes or Erosion: Notice any sinkholes, erosion, or unusual changes in the landscape near water supply lines or underground utilities, as it may signify an underlying leak.
Unexplained Drop in Water Pressure: If you experience a sudden decrease in water pressure in your homes or observe it in public areas, it could be due to a water service leak.
Your assistance in promptly reporting these observations will greatly aid our efforts in addressing and repairing water service leaks efficiently. To report potential water service leaks, please contact the Municipality at 519-294-6244 or email us at @email.  Your cooperation is invaluable in ensuring the proper functioning of our water system.
Thank you for your commitment to water conservation and your continued support in preserving our vital resources.
Sincerely,
Municipality of North Middlesex - Infrastructure and Operations Department
Ontario Clean Water Agency (OCWA)
Effective February 1, 2014, Ontario Clean Water Agency is now the water operating authority for North Middlesex.
OCWA After Hours Emergency phone contact 519-494-0312
Water & Sewer Locates - CALL BEFORE YOU DIG. All locations call ON1Call 1-800-400-2255.
Ontario Clean Water Agency Website
Water Financial Plan (License #002-301A)
MUNICIPAL DRINKING WATER LICENSE
Water Rates & Reports
By-Law 83 of 2015- Sewer Rates (Wards 1, 2 & 4)
Annual Water Reports
2020 Water/Wastewater/Stormwater Study Information
Public Response Q & A- Water Rate Report
Pre-Authorized Payment