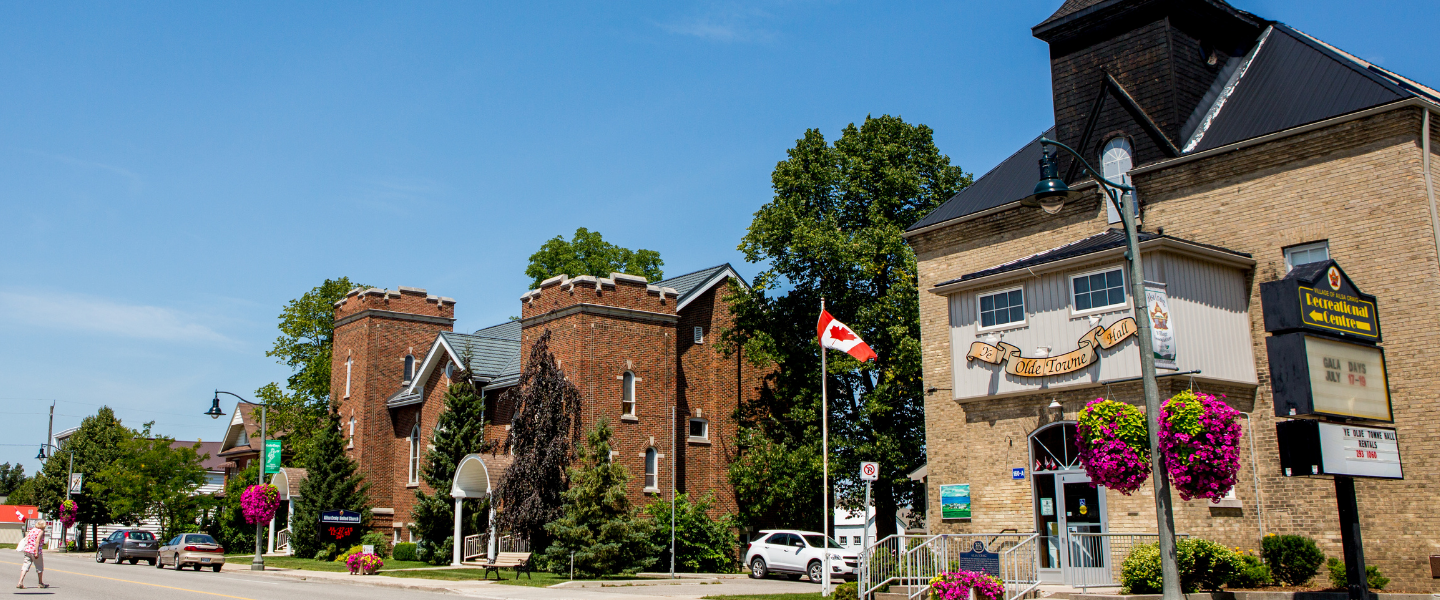 North Middlesex is a community with its feet firmly planted in its rural roots. Unique shopping and dining; all great reasons to visit North Middlesex. A community where individuals still take the time to give acknowledgement with a nod of the head or shoot a wave and say "Hello".
If you wish to be added as a tourism destination in North Middlesex, please contact Economic Development.
Have an Electric Vehicle?
The Municipality of North Middlesex in collaboration with Sun Country has launched an Electric Vehicle Charging Infrastructure. Currently, the Municipality offers two (2) EV Chargers to use at no cost to the user.
 Parkhill Municipal Office- 229 Parkhill Main St, Parkhill, ON N0M 2K0
Ailsa Craig Library- 147 Ailsa Craig Main St, Ailsa Craig, ON N0M 1A0
To view a list of all EV Charging Stations through Sun Country, click here.
Experiences 
Agri-tourism

Sylvan Alpacas

At Sylvan Alpacas, guests are invited to visit the farm for an interactive experience with alpacas. Learn about these gentle, curious creatures by meeting the whole herd and then taking the animals for a walk down a quiet, country lane. Afterwards, check out the many products that are produced from the alpaca fibre right here on the farm!
Art & Culture

Ailsa Craig Art Centre

The Ailsa Craig Art Centre is a dedicated group of artists and artisans excited to share our love of the arts with the community and surrounding area. They offer classes, workshops, tutorials, and exhibitions. Marketing for their exhibitors is done through their website, Facebook and print.

If you are an artist or artisan who would like to show your work, please visit their website for more information.

Address: 160 Ailsa Craig Main St, Ailsa Craig, ON N0M 1A0
Email: @email

 

Fran Roelands

Fran prefers to work in acrylics and watercolours. Her style is alive and energetic, bursting with colour and emotion. Original paintings, giclee prints, and greeting cards are for sale at her studio gallery.

Address: 34927 Creamery Road, Ailsa Craig, ON
Phone: 519.293.9381

 

Parkhill Carnegie Gallery

Parkhill's former Public Library is the new location for Parkhill Carnegie Gallery. The gallery features art by local artists for show and for sale and they host a monthly Sunday afternoon concert series. The basement is available for rent as a meeting room or as a teaching space for any kind of art. 

Check out the most recent video update from the Parkhill Carnegie Gallery - Give Us a Lift!

Managed By: Monica Carter

 
Barn Quilts & Murals

Ailsa Craig

On a scenic paved pathway that is wheelchair accessible through Lions Park located in Ailsa Craig Ontario on Old Mill Street is a quilt block trail featuring international quilt blocks featured at the Ailsa Craig Community Quilt Festival. A quilt block from each festival is featured at Lions Park displaying the rich colours and artistic flavours of each country and was painted by community volunteers. The Ailsa Craig Community Quilt Festival has designed their own quilt block which is used on their promotional materials and this is the first block on the trail with each country block following in the order of the year they were displayed. To learn more about the annual Quilt Festival in Ailsa Craig.

 

 

Parkhill

In addition to the beautiful murals in the downtown area of Ailsa Craig, Parkhill featured a professional mural in the past summer in 2014. This mural is located on the corner of Mill and Main Street on the Blessings Store.
Heritage Museums

The Donald Hughes Annex Museum

Located at 159 George St. in Ailsa Craig.

"The Museum features an eclectic mix of local and sometimes not so local artifacts.  The displays change on a regular basis, so visit often!"


​​​​​
Outdoor Adventures
Hiking & Trails​​​​

Joany's Woods (4)
Parkhill Rail Trail (5)
Parkhill Conservation Area (6)
Ailsa Craig Lion's Park (7)
Ausable Bay Mystery Falls Trail (22)

For more information on hiking and trails visit 

 
Conservation Area
Grass Routes

The journey is the destination on the Middlesex Grassroutes. The Grassroutes meanders through Middlesex County, giving travellers a taste of the local food, culture, heritage and natural sites all along the way. Follow the Grassroutes in its entirety or hop on along the route. Either way, you'll find signs to point you to the highlights and diversions in Middlesex County.

For more information visit

Middlesex County Grassroute Map

Great Canadian Hideaway (Stop 12)
32910 Centre Road,
Parkhill, ON
Dine
Culinary Guide

View the Interactive Middlesex County Culinary Guide from the website link below or download it to view the printable PDF version.
Stay
Camping

Great Canadian Hideaway

Address: 32910 Centre Road RR4, Parkhill, ON
Phone: 519.294.6333

 

Shady Pines Campground

Address: 11316 Petty Street, Ailsa Craig, ON
Phone: 519.232.4210
Hotel

Main Street Motel

Outdoor Adventures
Transit
Huron Shores Area Transit provides public transit to Bluewater, Kettle & Stony Point First Nation, Lambton Shores, North Middlesex and South Huron. The transit system is designed to provide residents with affordable bus service within the region, connecting our local towns and villages and hamlets to one another and to Sarnia, London, Goderich and Strathroy.
Visit Huron Shores Transit Schedules & Routes for schedules and routes.