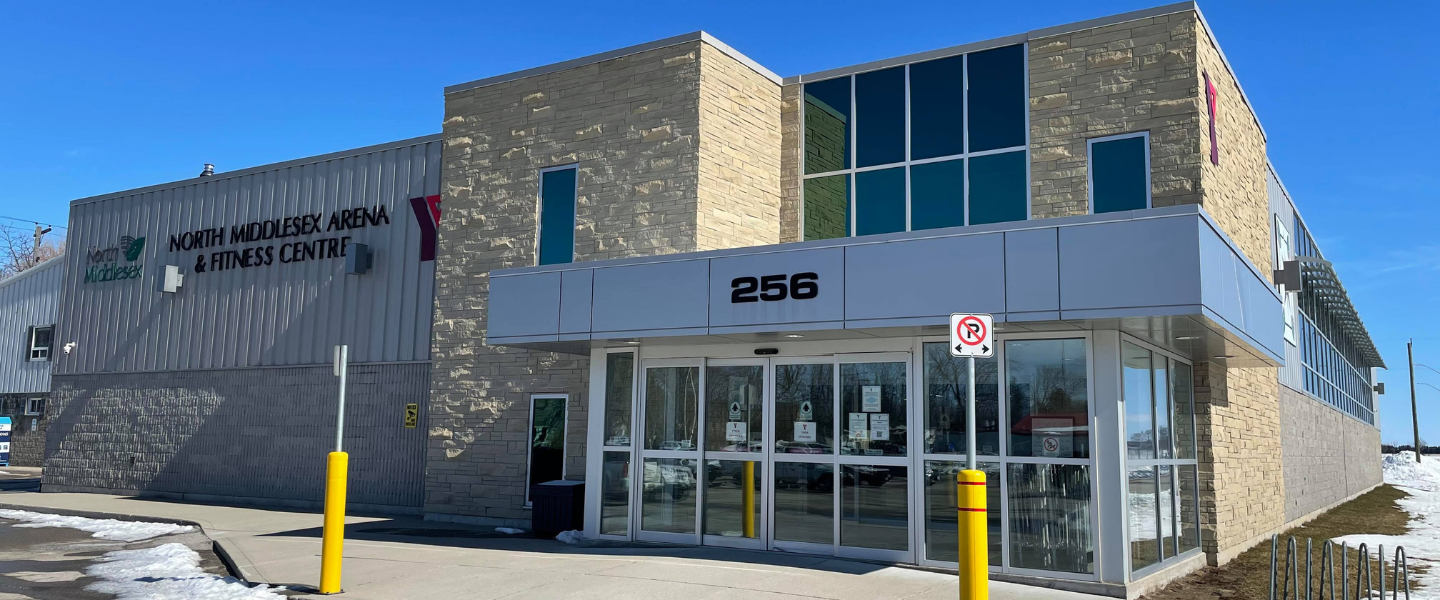 Address
256 McLeod Street
Parkhill ON N0M 2K0
Canada
The North Middlesex Arena and Fitness Centre was renovated in 2009 to become what it is today. The fitness centre that occupies the facility is run through a partnership with the YMCA of Southwestern Ontario. The arena has a canteen that is open on most game nights to provide patrons food and drink while enjoy spectating various ice activities. There is also a rentable space on the second level overlooking the ice called the goalpost. This space is great for birthday parties, anniversaries, and business meetings. The goalpost has a commercial kitchen as well as a bar that can be opened and ran by a local service club.
Facility Details

Ice Rink Size

Approximately 180ft by 80ft

Change Rooms

5 plus one referee's change room

ProShop Supplies

Howie's Hockey products: tape, wax, laces, mouthguards, skate guards, etc.
Skate sharpening service available on site

Canteen

Confectionary foods as well as cooked foods

Lower Washrooms

 

Washroom 1: 3 urinals, 3 toilets, change table
Washroom 2: 6 toilets, change table

Upper Washrooms

Washroom 1: 3 urinals, 2 toilets
Washroom 2: 4 toilets

YMCA Fitness Centre (Membership Required)

2 change rooms
Cardio equipment
Cable exercise machines
Free weights
Fitness studio
Spin bikes
Squat rack
TRX equipment

Goal Post

Full bar run by the Parkhill Lion's Club
Capacity of 172 with tables and chairs, 210 without.