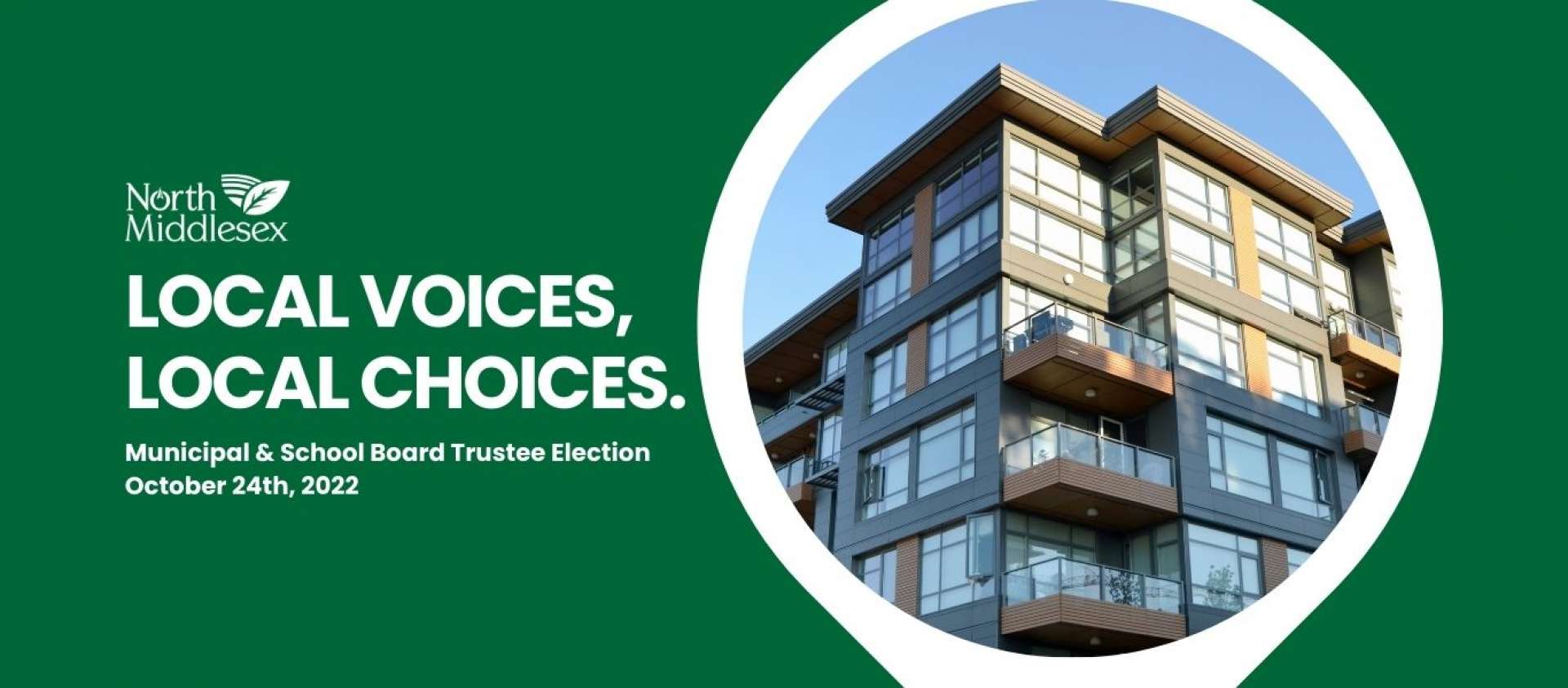 Calling all tenants of North Middlesex! Do you know if you are on the voter's list? Please be sure to call or drop into the Municipal Office or during extended hours to find out if you are on the voter's list.
Voter Help Centre Hours
October 17-21 @ 8:30 am - 6:00 pm
October 22 @ 9:00 am - 1:00 pm
October 24 (Voting Day) @ 8:30 am - 8:00 pm
If you are not on the list or have moved within the Municipality, election staff would be pleased to assist you. You will be required to provide proof of qualifying address within North Middlesex as well as an ID for legal name and date of birth.