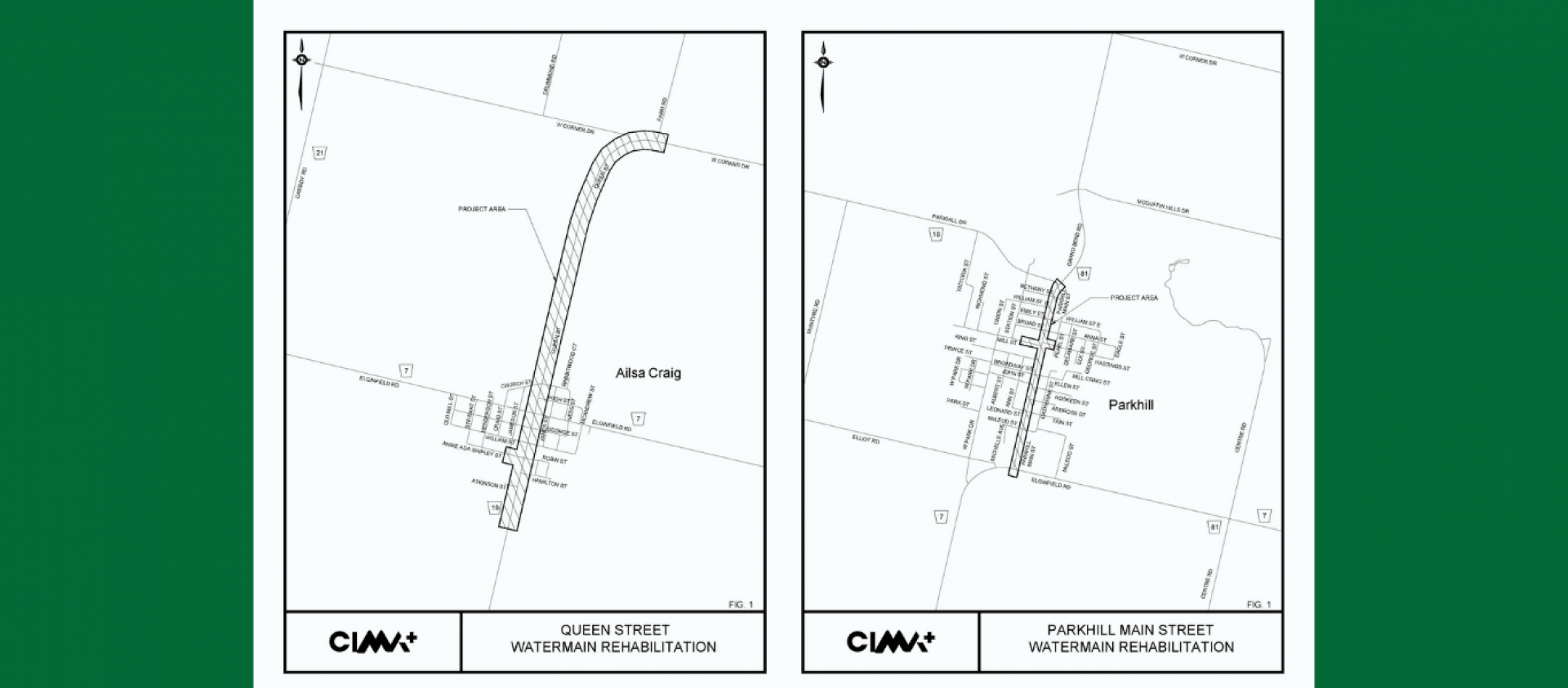 Beginning in 2022 the Municipality of North Middlesex will be commencing the rehabilitation of Parkhill Main Street (Elginfield Road To Parkhill Drive) and Queen Street in Ailsa Craig (West Corner Drive To Future Mary Street).
Have Your Say!
We have created separate surveys for each project that are designed to engage the public and gather feedback as the Municipality designs, budgets and prepare to commence this project. Your feedback is important to us and these surveys will be open until February 1st, 2022.
Notice of Public Information Centre
Update as of January 5th, 2022- In light of recent Provincial guidelines the following meetings will now be held virtually via Zoom. Both Meetings will be also be lived streamed on our YouTube Channel.
You are invited to attend the Public Open Houses to learn more about the project, and to discuss your construction-related concerns about this Project. Opportunities to discuss potential modifications to the roadway will also be discussed. Staff from the Municipality and the Engineering Consultant will be in attendance to receive your comments and to discuss your concerns.
Ailsa Craig PIC Information
Parkhill PIC Information