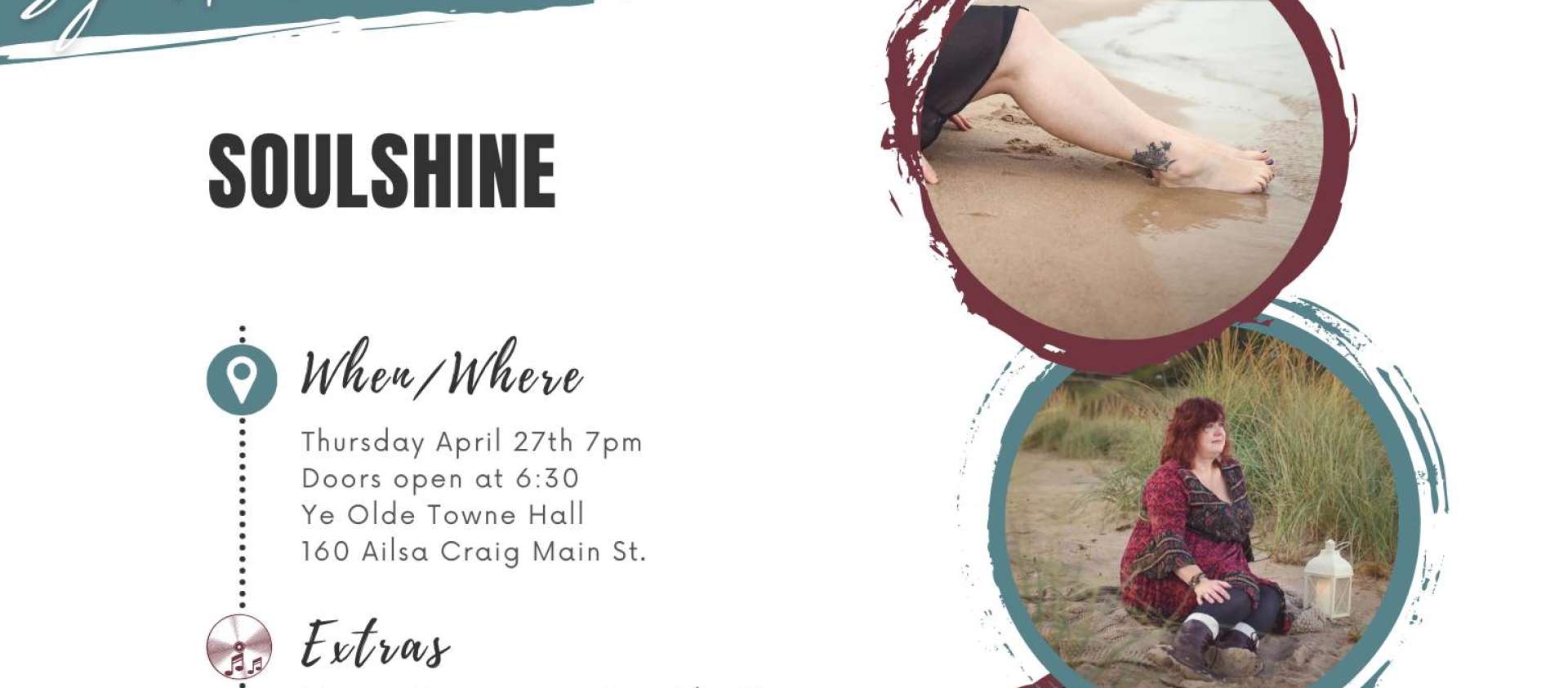 Contact Info
mbarbe

[at]

execulink.com
|
Live music accompanied by Steve Crew & Joel Taggart and live intuitive painting by Jennifer Dobinson.
About 5 years ago, I got in touch with my friend Fred Johnston (Reverend Freddie) and asked him if he would be interested in collaborating acoustic music with spoken word in a poetry reading at Ye Olde Town Hall in Ailsa Craig. We had talked about the inspiration of the song Soulshine by the Allman Brothers and that became the
working title.
Since that conversation, Covid and lockdown have happened and Fred has since passed away. Fred Johnston was a person who unwaveringly lived his music and art authentically, in all parts of his life, for the 40 years that I knew him. To honour him, my own creativity and all artists of all genres everywhere, I have gathered this collection of poetry, music and intuitive painting to share in this presentation.
Where
Address
160 Main St
Ailsa Craig ON N0M 1A0
Canada