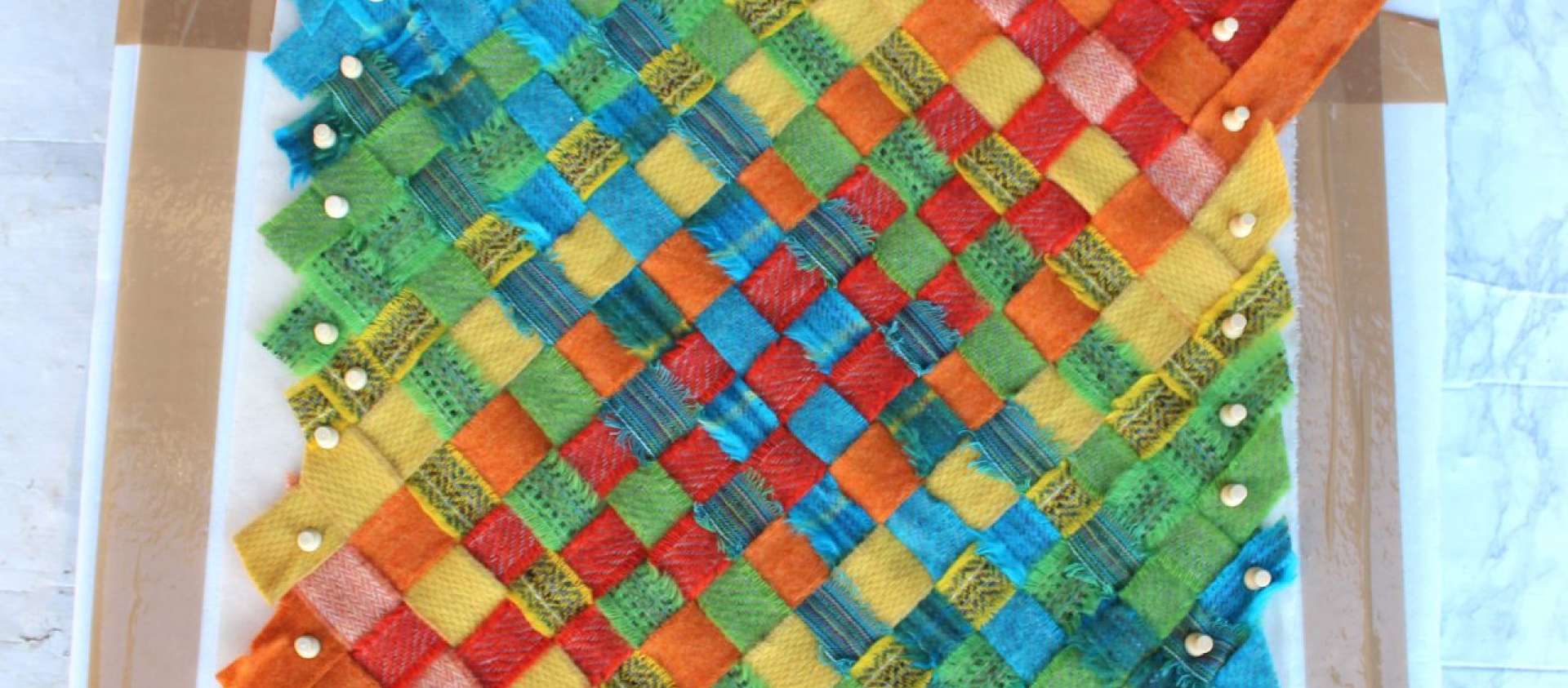 Contact Info
ailsacraigartscentre

[at]

gmail.com
|
Ages 10-15
Cost: $150 for 5 days
Details: Ailsa Craig Art Centre website
Youth membership to the Ailsa Craig Arts Centre included,  fall youth program is planned.
The camp registration fee includes all materials (excluding their clothes).
Students are to bring their lunch each day and any snacks they require. The ACAC has a fridge and water.
Please note, students will leave the ACAC for short nature jaunts to gather materials and for lunches etc. Please enjoy appropriate sun wear is provided.
In this camp, students will learn a host of techniques for creating, embellishing  and even making fun fabric. Through out the week the students will experiment with batik, ribbon weaving, beading, and embroidery. They will create designs with Stencil and stamps using their own designs and also eco nature prints. For those less adventurous, they may still enjoy creating with premade designs. Students may choose to work directly on their own clothing (ie. jeans or tea shirts ) to give new life to faded favourites or they may enjoy creating new fabrics. From fabric creation, students are invited to transform their handcrafted fabrics into a bag, pillow, or perhaps a simple stuffie on the last days of camp.
Camp is ideally targeted at youth (boys or girls) from 10-15 years. This is a skills based camp where students will work with irons, sewing machines (not provided), scissors, needles etc... Students must be mature enough to handle same responsibly.
Doreen Kool is our Camp Co-Ordinator and, a former Art Teacher at Saunders Secondary School in London. Doreen specializes in creating and upcycling textiles. She has a fun and lively week of creative exploration and skills based learning planned. Doreen led the ACAC summer camp last year and the students had a blast. 
Where
Address
160 Main Street
Unit D
Ailsa Craig ON N0M 1A0
Canada